Marke Freeman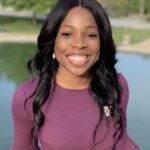 Marke Freeman is a retired professional basketball player, CEO of Max-OUT Foundation, renowned speaker, sports analyst, and a newly acclaimed author. Marke serves business entities, leaders, students, and athletes globally, instilling the mental foundations for success while providing the actionable methods that will enable them to evolve through leadership, mindset and habit transformation. Marke introduces undeniable principles that world-class athletes use to perform at a championship level, which can be utilized in business to build and sustain a winning culture and in life to discover your inner CHAMPION.
Raised in a single parent home, Marke has faced many forms of adversity making them the acme of her testimony. Her story is one of Commitment, Accountability, Perseverance, and Evolution, which she refers to as CAPE because this approach saved her life. Her story is proof that success is about combating victimization and seeking ownership–committing to the process and not just results. It's about starving our distractions and feeding our focus to ensure growth.
Contact:
Website https://www.markefreemanmedia.com/
Instagram – https://www.instagram.com/markefree/
Marke is on the Diversity is Good! panel.