Tiffany Ashton
Songwriting from the Artist Perspective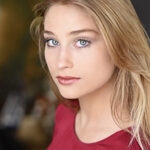 As a multi-award winning singer songwriter, Tiffany Ashton's work as an artist has gone international. With her own artistry featured on CMT and song placements such as Nashville: City of Dreams, The Farmer and The Belle, and The Queen Mary coming in 2022, Tiffany's songs have been heard by millions worldwide. Her experiences as both a songwriter and artist lend to a unique perspective on the industry from an insider perspective.
Website: Tiffany Ashton
Contact Link: tiffanyashtonpublishing@yahoo.com
Tiffany will appear on the Poetry and Songwriting panel.