Cole Russing, M.F.A.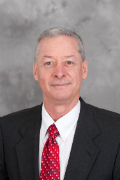 Cole Russing has taught the art of screen writing for the past 14 years, and currently teaches in the Arts of the Moving Image Program at Duke University. After completing his graduate degree at the University of Southern California School of Cinema-Television, he worked extensively in the Los Angeles film industry before moving back to North Carolina.
LinkedIn  www.linkedin.com/in/cole-russing-6ba76b25/
Cole will appear on the Beyond Your Book (Film, Speaker, Business) panel.