Divya Parekh, PCC, CPC, LL, MS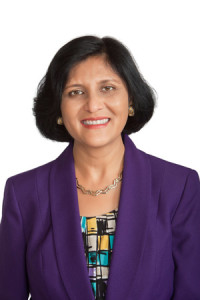 Divya Parekh has spoken at many meetings, conferences, and conventions. She has over 25 years of rich and varied experience including roles as a university associate professor, scientist, biotechnology professional, global business relationship and leadership coach, consultant, author, and speaker.
She believes that relationships and leadership are the keys for any successful business, academia, or nonprofit organization to succeed. She has seen this up close while working on the international level with leaders, achievers, and entrepreneurs. Divya's coaching and consulting work has provided her the opportunity to become a veteran scientific and leadership presenter at bio-pharmaceutical and business conferences. She is able to connect with audiences across all industries. She focuses on giving them strategies and tools to implement in their professional and personal lives to achieve success. She says, "When I encourage my audience to take action through my speeches, then I was effective".
Among her professional recognitions are having Women of Distinction Magazine, a magazine division of the National Association of Distinguished Professionals, feature her in one of their issues. Worldwide Branding recognized her as VIP of the Year in 2013 for showing leadership in coaching. NAPW acknowledged her as the Woman of the Year in 2014 for outstanding leadership in coaching. Additionally, Continental Who's Who named her as a Pinnacle Professional in the field of coaching and consulting.
 As a writer, Divya has co-authored the Amazon international best seller, The Voyage to Your Vision. In addition, she has written books on Stress Management, Mindfulness Mastery, Body Language Critical Thinking, Candid Critique, Appreciative Inquiry, Leadership and Influence, and Emotional Intelligence.
Contact
Web site    http://www.divyaparekh.com/
LinkedIn https://www.linkedin.com/in/divyaparekh
Divya is on the How to Start Your Book/Finish Your Book panel.