Janis Pettit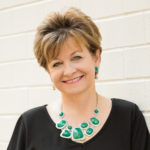 Janis Pettit is a best selling author, speaker, and serial entrepreneur. After some years working as a New York stage and TV performer and cable business talk show host, she built 4 businesses from start-up to success.  Since 2002 she's helped hundreds of entrepreneurs, small company CEO's, experts, speaker, authors and consultants worldwide to step into the spotlight and gain visibility so they can build a bold, lucrative business that makes an impact and adds thousands in revenues.
Contact:
Website: www.the10Xzone.com
LinkedIn: www.linkedin.com/in/janispettit/
Janis is on the  Beyond the Book (Film, Speaker, Business)  panel.