Lillian D. Henderson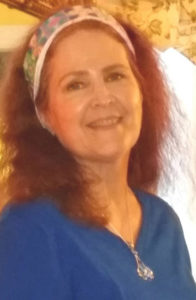 After a few years teaching high school English, Lillian D. Henderson continued to use her writing and editing skills while working for Greensboro Artists' League and Carson-Dellosa Publishing in the late 1980s and early '90s. As a freelance editor and graphic designer, she honed her craft even further in the years that followed.
With Convey Ink, Lillian (Diana) has worked to help others plumb their inner resources and reveal their businesses to the world in a way that reflects their core ideals. As the in-house editor for Realization Press, she has edited many of the publishing compan269y's manuscripts. Her young adult book is Grandfather Poplar.
An author herself, Lillian brings a deep appreciation for the writer's perspective to her work as an editor. She has worked as a reporter, a copywriter and an editor. Her first love remains writing, and she is currently working on three new releases that should be unveiled before the end of this year.
Contact:
Website: Creative Type
LinkedIn:  www.linkedin.com/in/dianahenderson444/ 
Lillian will appear on the Top 10 Editing Mistakes to Avoid panel.
Diana is on the Easy Button for Working with Editors panel.