Donna Ray Berkelhammer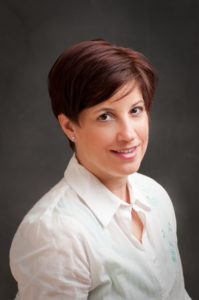 Donna Ray Berkelhammer is the Founder of the law firm "Legal Direction." With 20 years' experience in the intellectual property and business sections, she has a reputation for her legal and business knowledge, her ability to explain complex issues in simple to understand business terms and her strong client advocacy.  
Donna was inspired to start Legal Direction with North Carolina micro businesses and entrepreneurs in mind, understanding that small business owners don't have access to cost-effective business attorneys, but are most at risk in the complex and rapidly changing business environment.  Legal Direction provides sound legal support, protection and direction in the areas of entity selection, legal requirements for running a business, copyright, trademarks, contracts, and acquiring a new business or franchise.  
Donna has a background in journalism, earning her B.S. Degree in Journalism from the Medill School of Journalism at Northwestern University and starting her working life as a reporter in Rock Hill, South Carolina before diverting her talents to the legal profession.  A member of the North Carolina State Bar, North Carolina Bar Association, and Durham County Bar Association, Donna is a frequent speaker in the Triangle business community, including seminars on franchising, protecting small businesses, and business formation.  One of her favorite community activities is coordinating free legal clinics through the Durham County Bar Association for low-wealth entrepreneurs. 
Donna is a native of Greensboro, North Carolina, and currently lives in Durham with her family and dogs.  She has been active in many local arts organizations and serves on the board of the North Carolina Jewish Heritage Foundation, which just raised $1.25 million to chronicle and teach the history of Jewish settlement in North Carolina. When not working, she enjoys reading, cooking, baking, and tries her darndest to get at least 10 minutes of exercise a day!
Contact
Website: www.thelegaldirection.com
Linked In: www.linkedin.com/in/donnaberkelhammer/
Donna is on the Mistakes to Avoid with Publishers panel