Lillian D. Henderson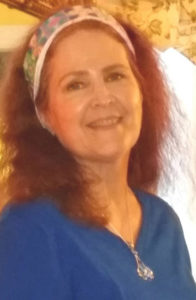 Creative Type, Diana Henderson's business, provides complete editing, proofreading, and ghostwriting services. Diana helps editing clients by polishing prose and illuminating the voice they are here to share. Her work includes copy editing, line editing, content and developmental editing.

As the head editor for Realization Press, she has edited many of the publishing company's manuscripts. As a ghostwriter, she listens to a client's story with an empathic heart so she can share that unique voice, manner, and message and translate it into effective, easy-to-read writing.
Diana has a degree in English, specialization in writing, and has worked as a reporter, English teacher, copywriter, and longtime editor. She has been writing stories and poems since childhood and infuses her work with a lifelong love affair with words and with nature. She embraces the gift of imagination to transport readers to worlds they might not otherwise encounter.
When considering her skills as an editor, Diana is thankful for her extraordinary mother, Dr. Doris Henderson, who was a teacher and principal for most of her professional career. She corrected her children's grammar even in their early years and made certain they were equipped to shine in the pursuits that drove her to excellence. Doris Henderson's desire to help others succeed infected her daughter as well, and it brings Diana great joy to see her clients convey their words with as much clarity and passion as possible.
Diana is the author of Grandfather Poplar, one of Realization Press' fiction offerings. She has three new titles coming in the near future, but her work as an editor continues to be her primary focus.
Website: Creative Type
LinkedIn:  www.linkedin.com/in/dianahenderson444/ 

Lillian will appear on the Foundations panel.