Alice Osborn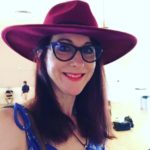 Alice Osborn's past educational and work experience is unusually varied, and it now feeds her work as a poet, singer-songwriter, historian, and book editor. In the past 15 years, Alice has taught thousands of aspiring song, fiction, poetry, and memoir writers of nearly all ages from 9 to 90 both around the corner and across continents.
Searching for Paradise is her new CD featuring crowd-pleasing originals about history, heroes, and hope, and Heroes without Capes is her most recent collection of poetry. A Pushcart Prize nominee, her previous poetry collections are After the Steaming Stops and Unfinished Projects.
Alice is the recipient of a United Arts Council of Raleigh and Wake County 2019 Professional Development Grant; she's a Let's Talk About It Scholar for the NC Humanities Council, the President of the NC Songwriters' Co-op, and has served for seven years on the NC Writers' Network's Board of Trustees.
She's currently working on a novel and CD about the ill-fated Donner Party of 1846-1847. When she's not writing or performing, Alice loves to jam with fellow bluegrass musicians on fiddle, mandolin, and banjo. She lives in Raleigh, North Carolina, with her husband, two children, and four birds all named after musicians.
Visit Alice's website and blog at www.aliceosborn.com and check out her music at www.reverbnation.com/aliceosborn.
Social Media:
www.reverbnation.com/aliceosborn
Website: http://aliceosborn.com
Facebook: http://facebook.com/alicevosborn
Twitter: http://twitter.com/alice_osborn
Instagram: https://www.instagram.com/alice.osborn
YouTube: https://www.youtube.com/c/AliceOsborn
LinkedIn: http://www.linkedin.com/in/aliceosborn
Alice will appear on the Poetry and Songwriting panel.